'Get ready Russia': Trump announces Syrian missile strike on Twitter against 'Gas Killing Animal' Assad
adsense
---
---
Trump appeared to be responding to comments from Alexander Zasypkin, the Russian ambassador to Lebanon, who told the Hezbollah-run al-Manar TV station: "If there is a strike by the Americans then… the missiles will be downed and even the sources from which the missiles were fired."
In response to Trump's tweet, Russian Foreign Ministry spokesperson Maria Zakharova said in a Facebook post: "Smart missiles should fly toward terrorists, not the legitimate government that has been fighting international terrorism for several years on its territory."
She went on to point out that a missile strike could eliminate any evidence that investigators from the Organization for the Prohibition of Chemical Weapons might want to find. The OPCW has sent a fact-finding mission to Douma.
"Or the whole idea is to quickly cover up the traces of provocation by the strikes of smart missiles, and international inspectors would have nothing to look for as evidence?" she wrote.
The Syrian government called the US threats of an attack "reckless" and said they endangered international peace and security.
In a follow-up tweet, Trump then said there was no need for hostilities between Russia and America.
Other western leaders have been much more cautious in the language they have used to describe the apparent chemical weapons attack. France and the UK have agreed that action should be taken against whoever was behind the attack, but have stopped short of pointing the finger of blame squarely at the Syrian regime.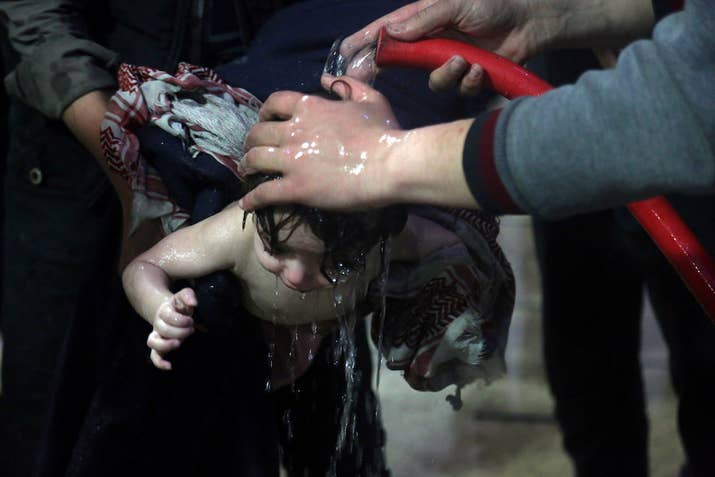 Share the post "'Get ready Russia': Trump announces Syrian missile strike on Twitter against 'Gas Killing Animal' Assad"
---
---
adsnse
Share on Facebook